HipHop is Green is an innovative non-profit that aims to help BIPOC youth across the country by providing energetic education and creating healthy eating habits through a love for music. They provide free vegetarian meals, put on concerts, and started their own micro-farms in urban centers to teach youth about food from dirt to table.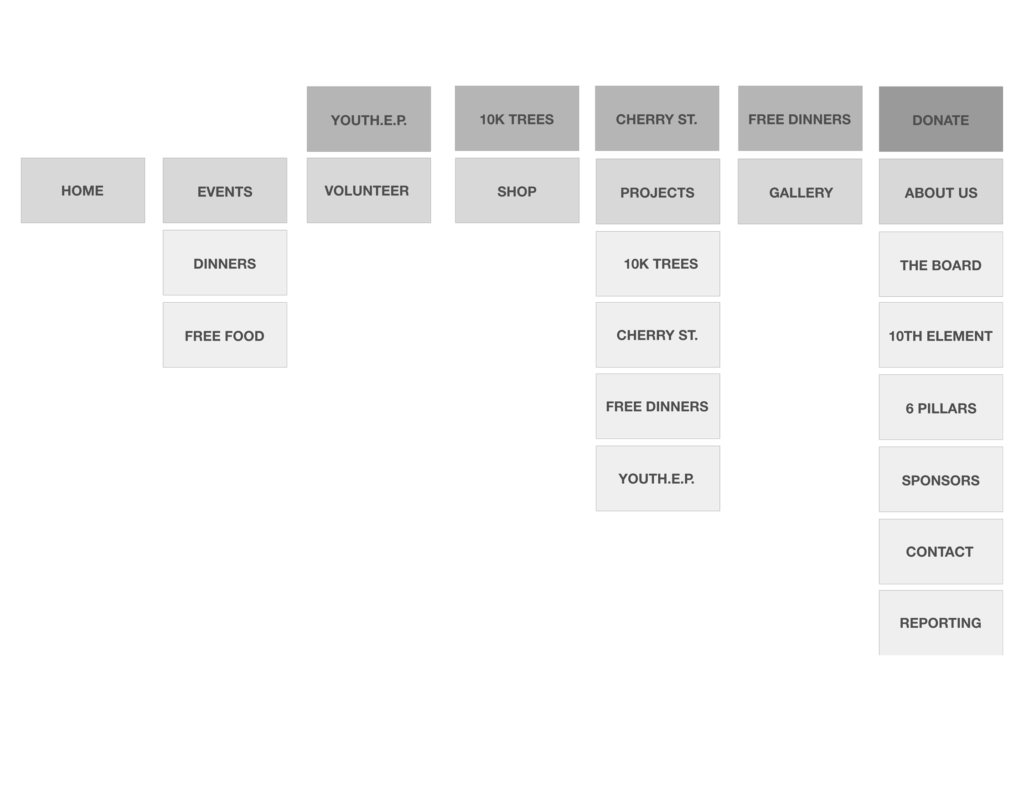 HHIGs website hasnt been updated in many years, and they needed a solution to make their website the number one fund raiser on the team. They wanted to talk about their incredible and ambitious goals, and provide education to parents about what they do.
I was tasked with owning the entire project including research,  wireframes, mockups, most copy and content, and development of the website. I conducted meetings with stakeholders and was in constant communication about feature requests and pivots to design.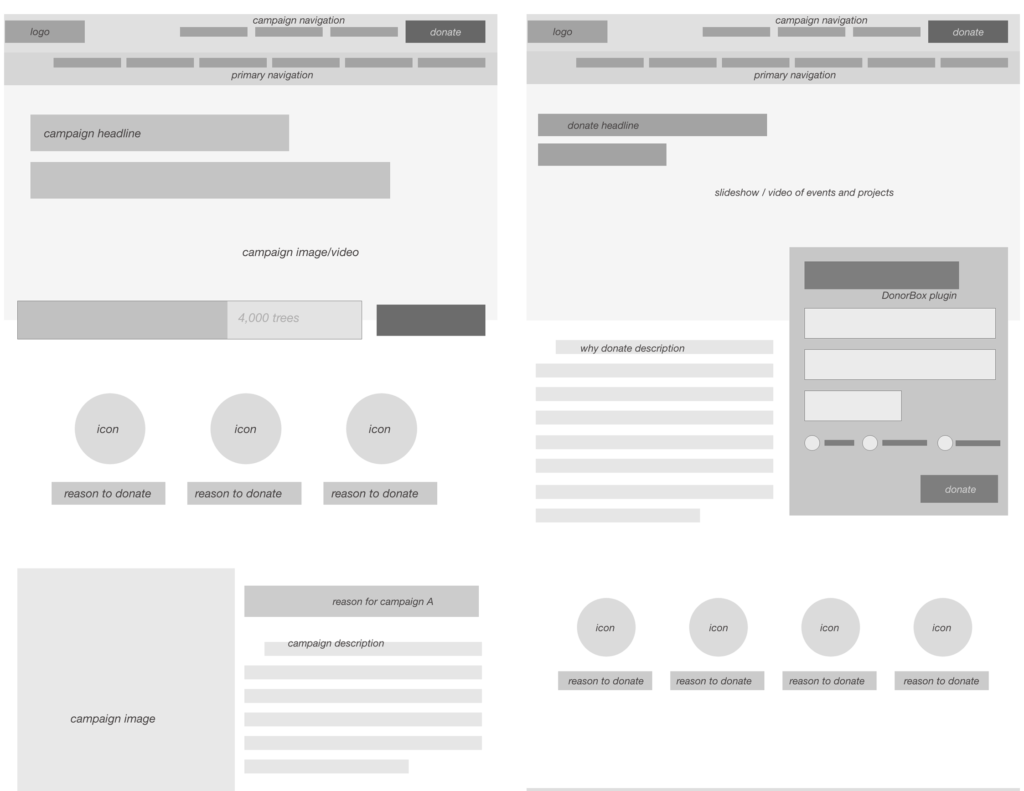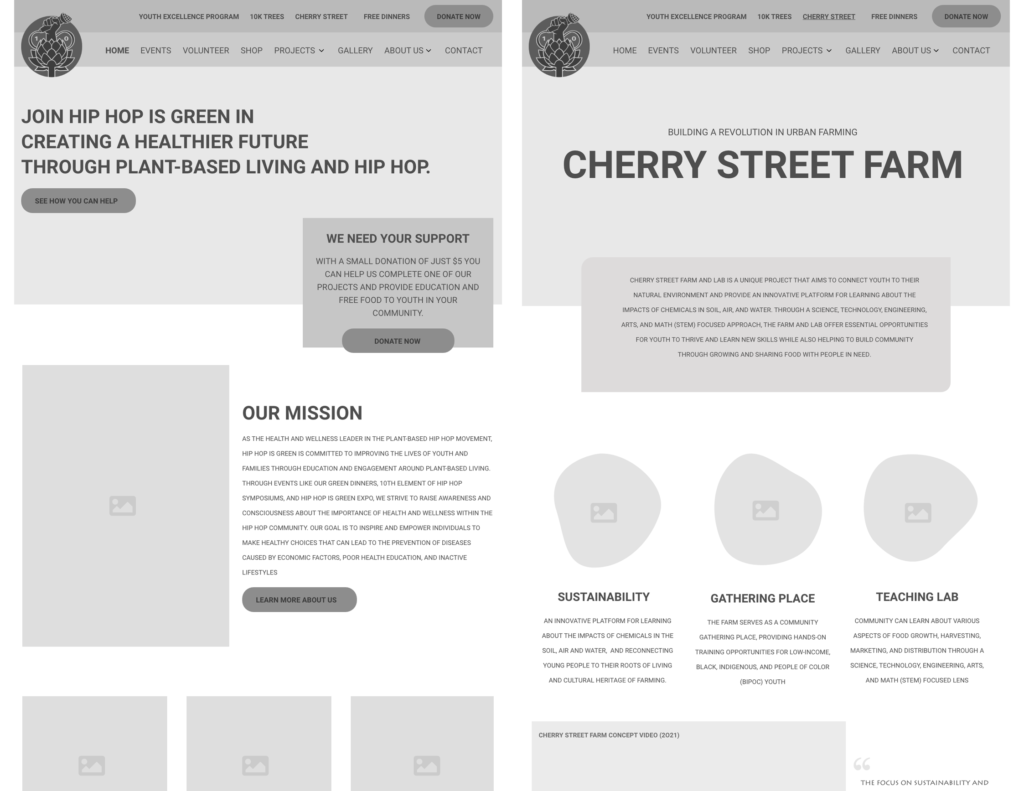 HHIG wants to provide resources to BIPOC youth and educate them on the health benefits of a vegetarian diet.

The other audience is their parents, educators, and other non-profits, in order to raise money for events and free food programs.
Luckily for me, HHIG has a plethora of videos from their events, fundraisers, free dinners, and their urban farm development. I watched over 50 videos that gave me a very intimate insight into their program that for the most part negated the need for typical research methods for the most part. I created user personas based on their targeted audience in able to design a website for their goal of maximizing donations.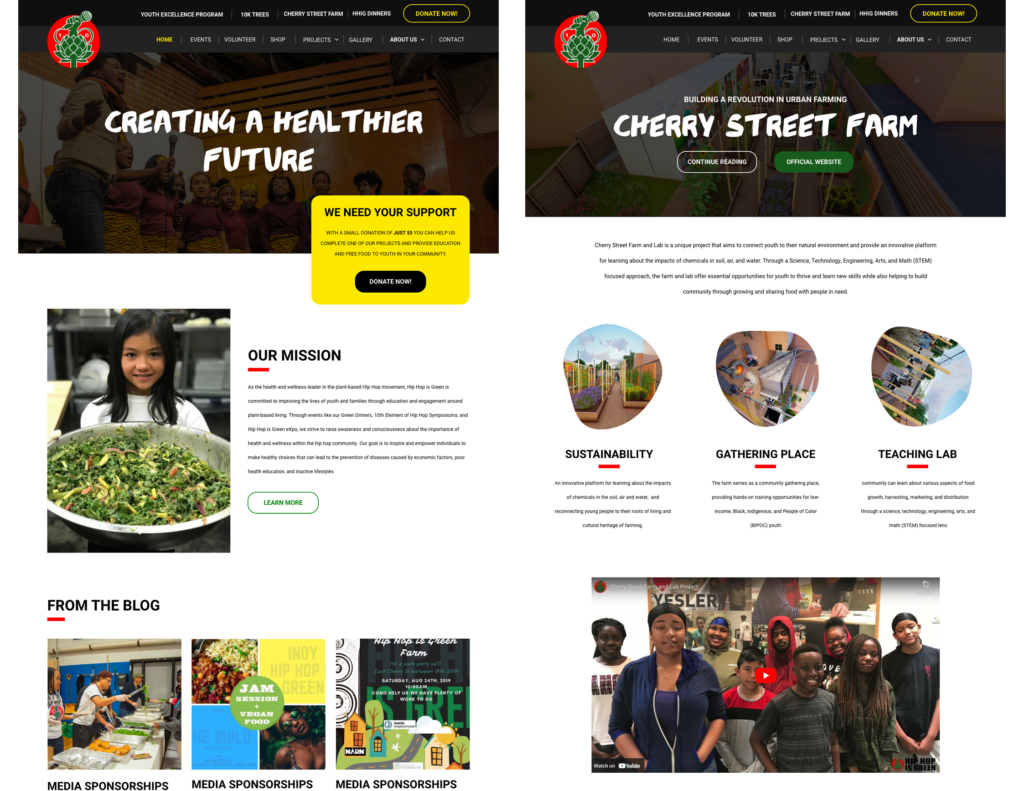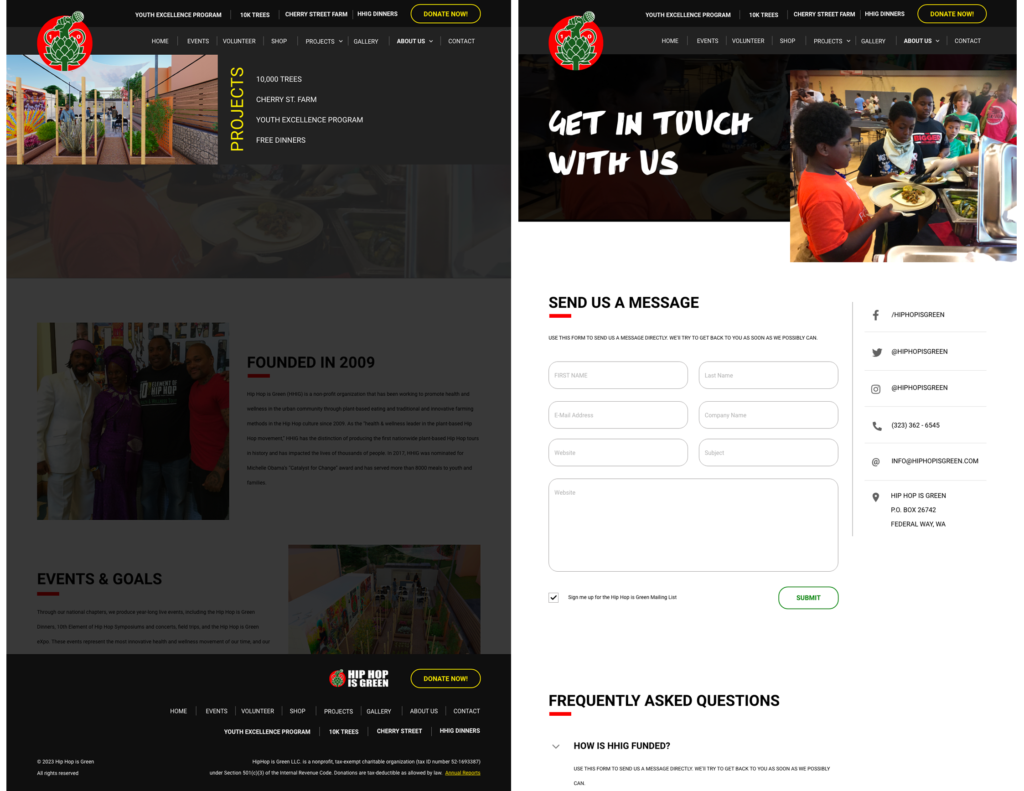 I wanted to create a website with a unique design to mirror their unique foundation. Working with their color palette and branding materials was an initial concern.

Owning the entire design through development process was a challenging task that I ended up enjoying the complete control.
As a hip-hop-loving vegetarian, I was incredibly happy to have been chosen for this project and I think I was able to bring some of my enthusiasm to the table. I found the process lengthy but highly rewarding and am proud of the website that currently exists.